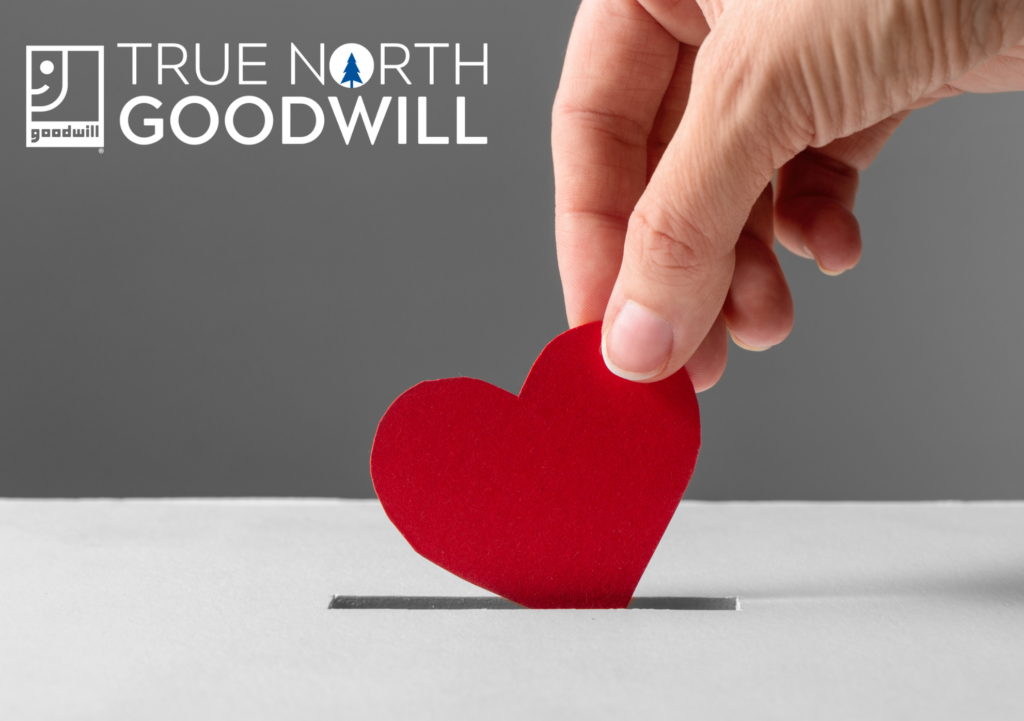 Donate Financially
At True North Goodwill we depend on the material and financial donations of generous people like you to fulfill our mission of changing lives through the power of work. Thank you for considering a financial gift to our organization. Because we are a 501(c)(3) non-profit organization, your gift is tax-deductible.
Click the button below to donate and please contact us at 218-722-6351 with any questions. If you would prefer to donate via check, please send to: 700 Garfield Ave. Duluth, MN, 55802.
Thank you!
Planned Giving
ESTATE PLANNING, PEACE OF MIND.
True North Goodwill provides an invaluable service to our community by giving job training and opportunities to people with disabilities or other barriers to employment. You've always supported our mission by donating your gently used household goods and by giving us financial gifts. Why not take steps now to make sure that your impact will continue long into the future to help ensure that our mission continues?
By including Goodwill as a part of your estate planning, you're helping the people in this community who rely on our services. You're also giving yourself a priceless gift: the satisfaction and knowledge that your gift will benefit Goodwill for years to come.
Consider including Goodwill as part of your estate planning. We're here to help you make the best decision for your peace of mind.